Online store positioning of children and youth furniture ratonperezmuebles.com
Looking to buy a youth bedroom in Malaga? Surely you sound or have seen on the front page of the search engines to our client furniture Perez mouse. Shops specializing in youth furniture, children and baby.
Ratonperezmuebles.com stores online and youth furniture store in Malaga with the best price and quality of the market… Auxiliary furniture, beds, wardrobes, comfortable, all in decoration and furniture youth and children.

Mouse Pérez furniture Manufacturers and furniture stores for children and young people in Malaga.
Objective
Mouse Perez Furniture is a malaga company of manufacture, design and installation of children and juvenile furniture in Malaga trusts from 2017 in BONISOFT to host their websites and to improve the positioning web Malaga natural SEO with the phrase children's furniture Malaga to advance their competition. First they wanted to Posicionásemos for children's furniture Malaga with their website http://www.ratonperezmuebles.com, when they saw the good results obtained and how they increased their customers and sales with the web we did in BONISOFT, we hired a Pack Full Web for the rest of your social networks of mouse Perez with which we continue to work to improve them.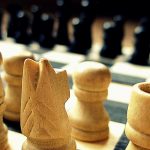 Strategy
To improve your web positioning Malaga, the first thing was to improve their web. We made a migration of your old web to the new in PrestaShop which improved the usability of the web considerably, both for end users and employees when managing the content. We also perform SMO tasks. We create and improve various profiles in social networks: Facebook page, Twitter, Google + and Google My business.
The competition with this keyword is quite hard, but little by little, trying to meet the standards of the W3C and follow the best SEO Web positioning techniques, with constant work, we are getting that mouse Perez furniture with ratonperezmuebles.com is Ever higher and closer to the head-posts of the main search engines throughout Spain.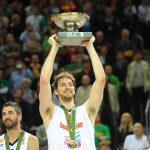 Result
In Google already appear in the top five of the first page looking for children furniture Malaga. If you click on the link you will check that the first ones appear in Google maps. In addition to appearing 4th on the first page of Google as an organic search web result.
If you are looking for a manufacturer of children's furniture in Malaga on Google you will see them in 2nd place on the first page.
This business has an exhibition of furniture for children in Malaga, we have managed that this exhibition can be visited through the Internet through photographs made by BONISOFT. That can be seen on your website ratonperezmuebles.com and Google Maps.