web positioning SEO with weddings Malaga for Cortijo Galvan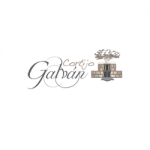 Our seo agency account with numerous cases of success in SEO in Malaga, throughout Spain and the World. At BONISOFT we are experts in web positioning worldwide in Spanish, English and French, but we can optimize your search engine position in any language country or search engine.
One of these cases relates to one of our firsts customers in Málaga, Cortijo Galvan.
From 2013 Cortijo Galvan relies on BONISOFT to web design with Word Press and web hosting in Malaga for your website, besides its positioning web natural SEO and SMO social networking with total peace of mind having hired a full web pack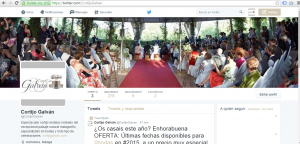 As you can see for yourself, by clicking on the links below or looking for it directly, Cortijo Galvan has being appearing on first page of Google, Yahoo and Bing for more than 3 years with different keywords or search phrases, we get position from 2014 with cortijo for weddings in Malaga. We continue to work hard to reach the highest positions in Málaga:
We have already reached new objectives of 2016 in SEO how to get to the first page with gardens weddings Antequera, Archidona weddings and other terms of search or similar keywords, since we work without limits of keywords to improve the SEO from Malaga in Spanish and English.
We continue working hard with keywords with much competition as celebrations and events Malaga, with which we are about to reach the first page of Google. But also we are improving your web positioning SEO Andalusia and Spain with keywords such as "Andalusian cortijo for weddings" and "farmhouse wedding"
In addition to the SEO in Spanish or Castilian, in our agency seo and sem also work seo web positioning in any language. In the specific case of Galván we are improving them its positioning website in English with keywords as wedding Malaga, malaga weddings and the like.
Web positioning from Malaga for everyone
Natural positioning is as a background race or a marathon, run daily to keep in shape and not you your competitors ahead. The evolution of the first page of Google results is curious in relation to the segment of weddings in Malaga.

When we started in 2013 with cortijogalvan.com, search bodas Malaga, on the first page were hotels, restaurants and other farms, estates and gardens which hosts weddings and other events in Malaga. Currently there is no trace of them on first page, appear only forums and specific portals for weddings of all Spain which obviously have contents and strategies that favor the increase of traffic and its positioning web front "small" businesses and enterprises of the province of Malaga.
BONISOFT we are an agency seo with SEO and SEM experts with proven results in tools as popular as Word Press and PrestaShop. Follow the best practices recommended by the major search engines Google, Yahoo and Bing to achieve a lasting web positioning according to the rules of the game, our efforts from the very beginning of the creation and design of the corporate web site or e-commerce.
At BONISOFT we are experts in SEO and SEM, do not hesitate to contact us if you want to take your company to the top of the search engines, we are experts in the field of weddings and events as well as many others.
There are those who believe that SEO or search engine optimization begins when the design is finished and contents of the page, at BONISOFT are committed to optimizing websites since even before you start to do anything, even before buying the domain. Since have that have clear them objectives of our customers, what products or services sold or offered, as well as the area geographical that want to reach.
In many cases the webdesign made by a friend or relative it has not enough quality and we have to rebuild the site from scratch.
   To hire our monthly SEO services or complete web pack you also create or manage your Google Analytics account to track and real measurement, which are reflected in a monthly report that allows us to analyze the behavior of users easily to help you make the proper decision in the cosecucion of your digital marketing objectives.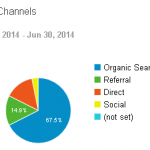 As you can see the first year from 2013 to 2014 managed to increase by more than 175% the number of users of cortijogalvan.com and an increase of more than 235% the number of page views, at the same time that we cut the percentage of rebound (users who have access but close without even a single-click) and increase the page views per session close to 40%. How to interpret these results? They are very positive results but if you ask you why decreased the time of the session, I can tell you that at BONISOFT we did a change of web design, making the information more attractive and easy to find, so that the average online time decreased from 3 to 2.5 minutes.
Would you like us to help you to interpret your web analytics? We love the numbers!