How to add my ip mode maintenance of prestashop
We go to the left menu and click on preferences-> maintenance.
We see that our shop is effectively disabled. To add our IP we must click on the button indicated in the picture below.
Our IP is automatically added into the IP box maintenance. Remember that you must perform this action whenever you restart the router, or when you want to see your store in a different network.
Finally we click on save. Already you can see the contents of your shop as other customers would see it once active and operational.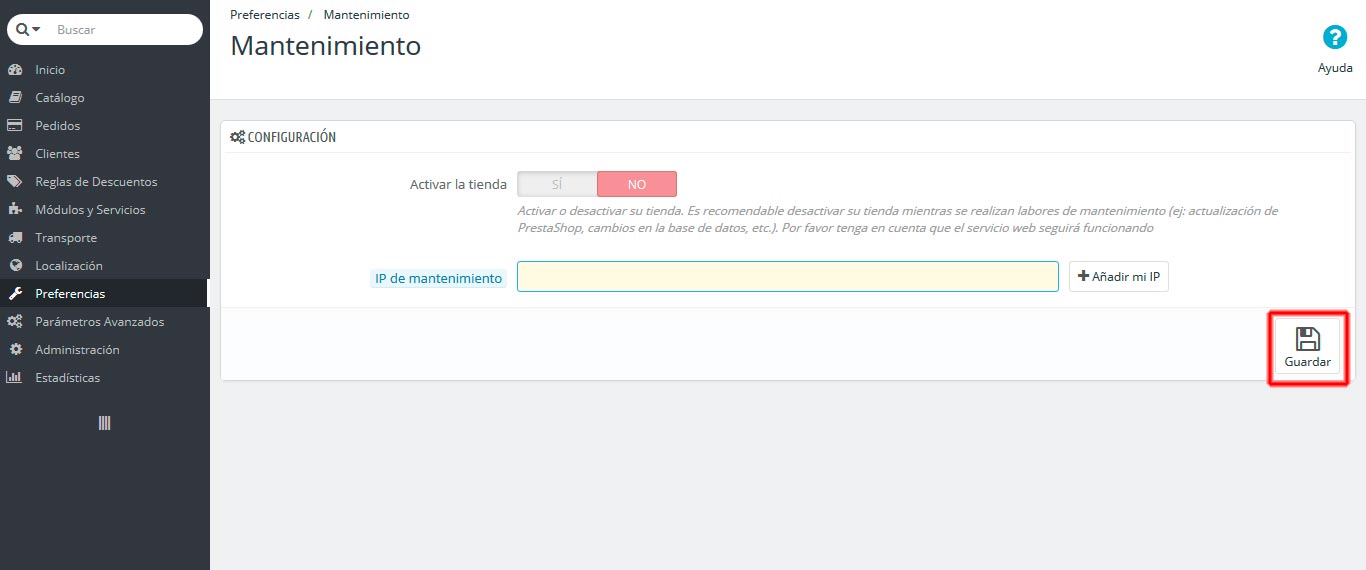 Need to find out what is your IP? In this link you will know your IP number